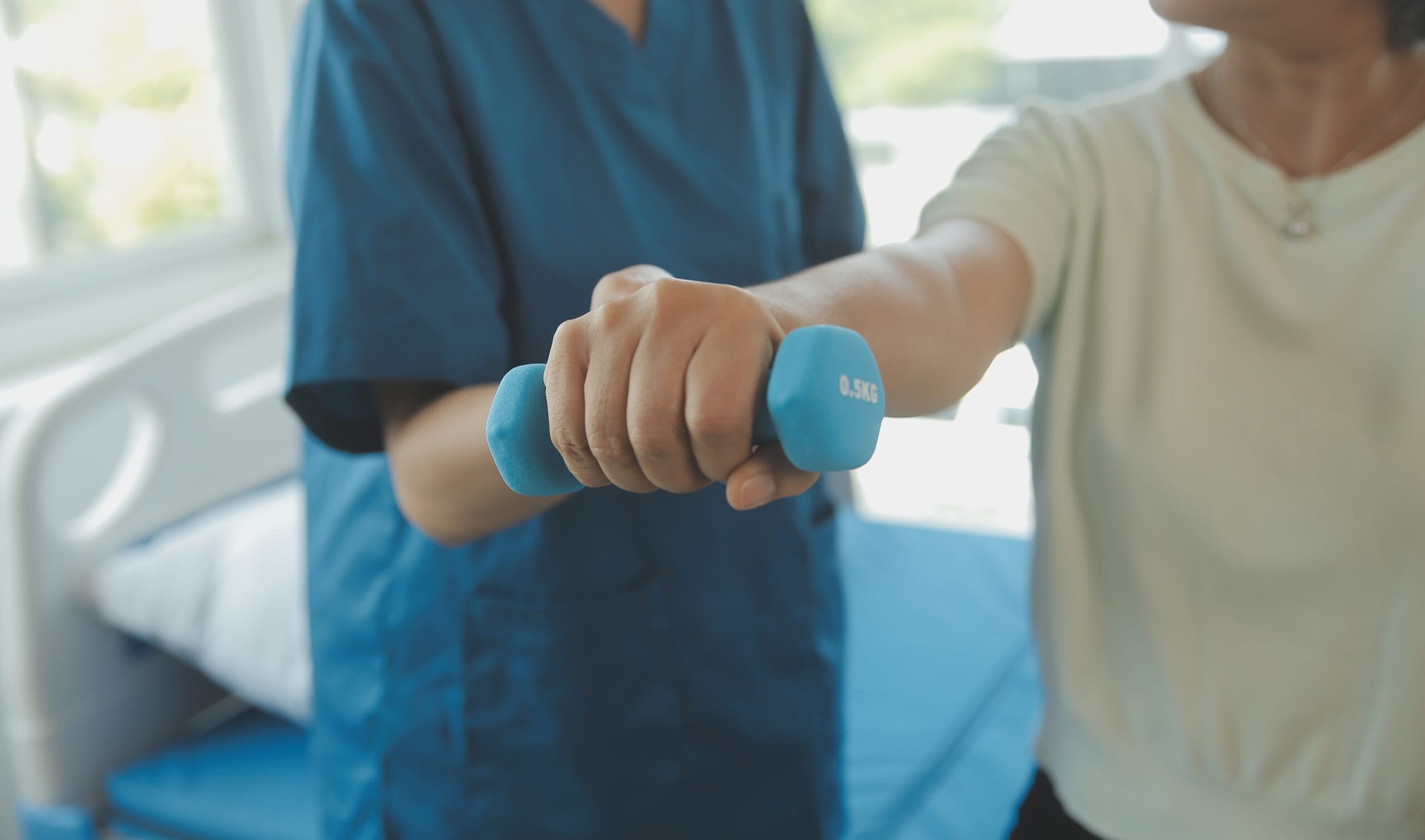 Recovery from surgery can be a challenging experience, but with our exceptional post-operative care services, we can help facilitate comfort and convenience at home. We understand that every individual's recovery is unique, requiring personalised support. At Draycott Nursing we offer bespoke care, either within the comfort of your own home or at your hotel of choice.
Our range of at-home post-operative care services
Our clinical post-operative care services are all delivered by registered nurses and include:
Wound care: Skilled management of surgical incisions, dressings and wound healing to prevent infections and promote faster recovery.
Intravenous administration and management of fluids and medications.
Administration and management of enteral feeds via percutaneous endoscopic gastrostomy (PEG) and nasogastric (NG).
Medication management: Timely administration of medications and monitoring of any potential side effects to ensure an efficient recovery.
Physical assistance: Help with mobility, transfers, and exercises as prescribed by your healthcare professional, ensuring you regain strength and independence.
Emotional support: Compassionate companionship, active listening, and encouragement to boost your emotional well-being throughout the recovery journey.
Nutritional guidance: Expert advice on maintaining a healthy diet to support healing and provide optimal nourishment during the post-operative phase.
Seamless Transitions – our exclusive care package
If you require a smooth transition from the hospital to the comfort of your own home or a hotel, our exclusive, all-inclusive care package, "Seamless Transitions," offers you peace of mind and the support you deserve.
With Seamless Transitions, you'll enjoy the following benefits: 
Personalised nurse accompaniment:

Our team of highly qualified and compassionate nurses will be there every step of the way. From the moment you leave the hospital, they'll provide expert care, ensuring your well-being throughout the journey.

Chauffeur-driven comfort:

Travel in style and comfort with our chauffeur car hire service. We partner with luxury vehicle providers offering transportation specifically catering for your needs, for a safe journey to your destinat

Time that's tailored to you:

We understand settling in takes time. That's why our packages are flexible, allowing ample time for hospital discharge procedures, travel and making sure you are settled at your home or hotel. We can provide care ranging from 2 to 24 hours per day, extending to longer-term arrangements dependent on individuals' clinical needs.

Non-clinical accompaniment:

If clinical care is not required, a carer can play a crucial role in accompanying and providing post-operative care for someone who has undergone a surgical procedure. The specific duties of a carer will depend on the patient's needs, the type of surgery performed and the healthcare professional's instructions.

Extra touches of assistance:

We go the extra mile to cater to your specific requirements. Whether you need help with luggage or special equipment setup at your destination, our dedicated team will ensure that every detail is taken care of.

Flexibility for your convenience:

We know that unexpected delays can happen. Our package offers flexibility, so you can relax knowing that we'll accommodate any unforeseen circumstances that may arise.
Draycott's Care Coordinators are on hand to advise on a personalised care plan.
Advice &
Support
From our blog
Bespoke homecare
tailored to your needs.
If you, or those you care for, need private care or nursing at home, please do call. You will find a sympathetic ear and practical suggestions about how we can help you build a totally bespoke care plan.
Our Care
Services
Explore more